Call the Midwife Screening Event
Preview Season 3 March 20 at Delta College.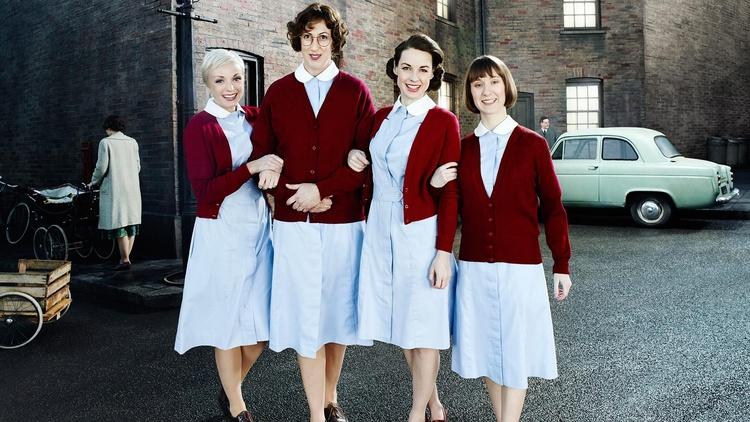 Come celebrate Q-TV's 50th anniversary with the nuns and midwives of Nonnatus House.
Q-TV invites you to join us for an exclusive screening of the season 3 premiere of Call the Midwife Thursday, March 20 at 7 pm in the Delta College Lecture Theatre. This event is free and open to the public, but seating is limited, so reserve your seat today.
Call the Midwife Season 3 Screening
Lecture Theater, Delta College – Thursday, March 20 @ 7 pm
1961 Delta Rd, University Center, MI – Directions | Reserve Seats
Watch 'Call the Midwife' on Q-TV
Tune in to Call the Midwife Season 3 Sundays at 8 pm starting March 30 on Q-TV.
Now Playing
Season 3 Preview
More Call the Midwife Clips