Holiday Specials All Christmas Day on Q-TV
Monday, December 25, join Q-TV for holiday concerts and special programs starting at 7:30 am and continuing all day.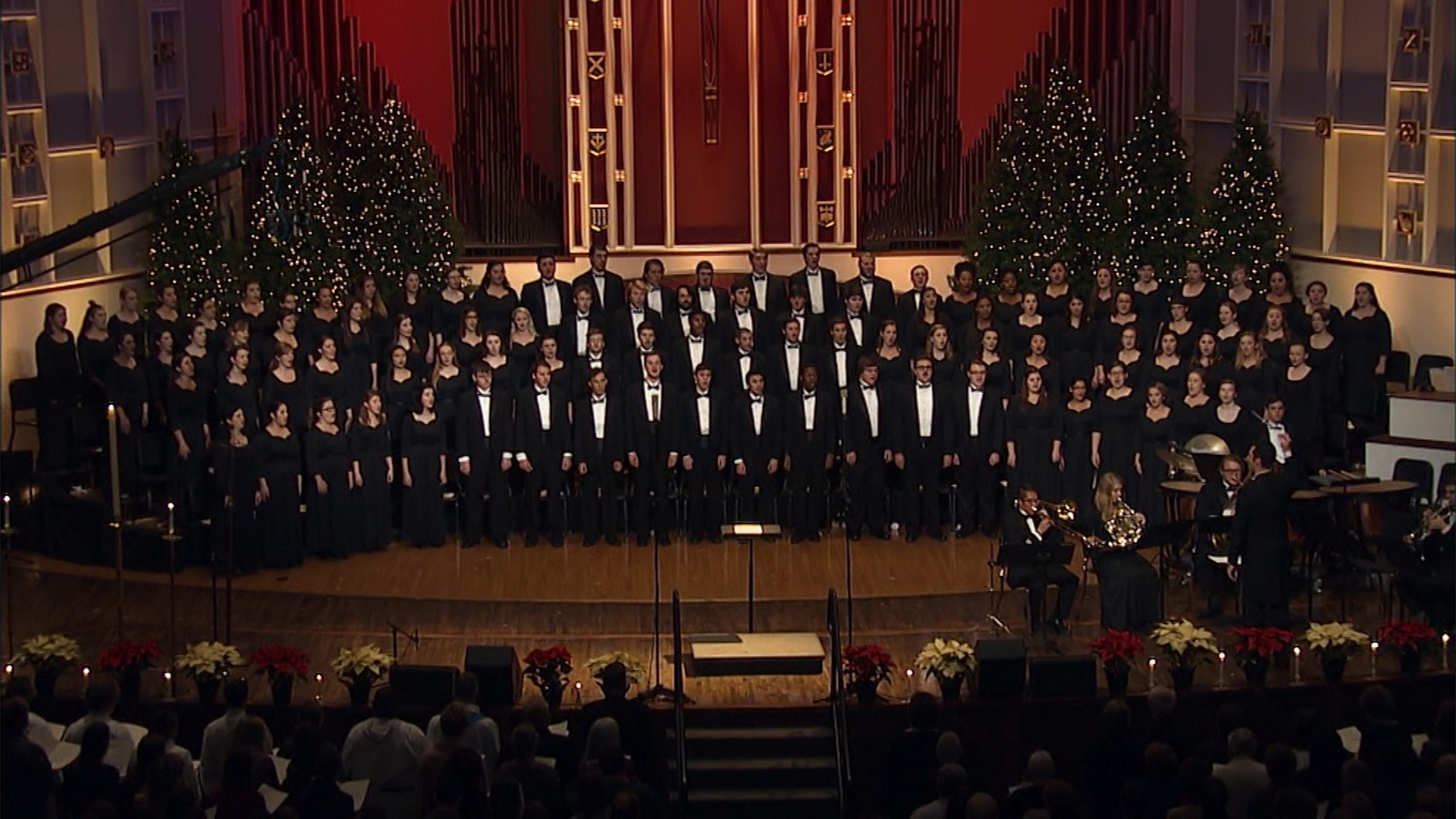 7:30 am - The Cat in the Hat Knows A Lot About Christmas!
This adventure finds the Cat in the Hat, Nick, and Sally on a journey around the world to help a lost reindeer find his way home to Freezeyourknees Snowland in time for Christmas. On the way, the Thingamajigger breaks down and they depend on a variety of animals -- from African bush elephants to bottlenose dolphins to red crabs -- and their remarkable abilities to help them make an amazing journey home.
8:30 am - Curious George: A Very Monkey Christmas
Curious George and the Man with the Yellow Hat are having a wonderful time getting ready for Christmas. There's only one dilemma - neither of them can figure out what to give the other for a present! In the end, both gift-giving predicaments are simply and beautifully resolved, revealing the true spirit of the holiday season.
9:30 - Daniel Tiger's Neighborhood - Snowflake Day!
In this thirty minute holiday musical episode, the Neighborhood is celebrating Snowflake Day! Daniel has a very important role as the snowflake in the Neighborhood's Snowflake Day Show and he can't wait to say his lines! The Enchanted Garden is full of excitement and winter cheer as everyone pitches in to make the celebration a true Neighborhood success!
10:00 am - Peg + Cat + Holidays
This is a special holiday episode of Peg + Cat featuring "The Christmas Problem," "The Hanukkah Problem," and "The Penguin Problem. " This series is designed to engage preschool children and teach them how to solve math-based problems with Peg, a chatty and tenacious five year-old, her feline pal, Cat, and her smart, handsome, cool friend Ramone.
11:00 am - Once Upon A Sesame Street Christmas
It's Christmas Eve on Sesame Street! After putting out cookies for Santa, Elmo's dad tells him a bedtime story about his great-great-grandmonster Elmo and how Sesame Street was once an unfriendly street. Everyone was grouchy and there was no holiday spirit. With the help of Grandmonster Elmo's new friends, they try to find a way to bring back the holiday spirit in hopes that Santa would come to visit. They learn that all you need is kindness!
Noon - Wild Kratts: A Creature Christmas
It's Christmas time and the Wild Kratts are taking a break from creature adventuring to celebrate. But when the Wild Kratts receive an alert that their favorite creatures are suddenly disappearing around the globe, their holiday party quickly turns into a rescue mission. Our heroes must race against time to thwart their greedy archrivals' most miserly scheme yet!
1:00 pm - Christmas at Susquehanna: The 50th Anniversary Candelight Service
Experience the beauty of Weber Chapel bathed in the glow of 1,500 candles. This program captures the voices of students, faculty, staff, alumni, families, and community members joining together on the campus of Susquehanna University in historic Selinsgrove, Pennsylvania to celebrate 50 years of a cherished tradition: Susquehanna University's annual Christmas candlelight service.
2:00 pm - Christmas with The Duttons
Christmas with The Duttons is a joyful affair full of song, dance, comedy, and surprises with cultural influences from the holiday season all over the world! With three generations of family performing The Duttons pull out the stops with everything from Celtic fiddles and Christmas classics, to beautiful orchestrations and modern arrangements.
3:00 pm - Purdue 83rd Anniversary Christmas Show
The first act of this fast-paced high-energy production features holiday favorites from Purdue Musical Organizations ensembles including University Choir, Purdue Bells, Heart & Soul, the Purduettes, and the Purdue Varsity Glee Club. The second half features sacred music performed by the combined choirs of Purdue Musical Organizations.
4:00 pm - Christmas with the Mormon Tabernacle Choir Featuring Rolando Villazon
Celebrate the holidays with the renowned Mormon Tabernacle Choir. This season's cross-cultural spectacular features the world's leading tenor, Rolando Villazon, and seasonal favorites.
5:00 pm - St. Thomas Christmas: So Bright the Star
Recorded before a live audience at Orchestra Hall in downtown Minneapolis, this special celebrates the Advent and Christmas season by drawing from a songbook of familiar traditional carols and innovative contemporary selections.
6:00 pm - Hope College Christmas Vespers
This program of Christmas carols and anthems is presented by Hope College's Department of Music and features more than 200 performers. The services feature a variety of Hope instrumental and vocal groups as well as the college's historic Skinner organ.
7:00 pm - Under the Radar Michigan - Holiday Extravaganza
We'll take you to a Christmas parade in Ida that's so bright, you can probably see it from space. Then we hit Midland for a school where Santa learns to do his jolly thing. And if that's not enough, we'll also take a classic train ride from Owosso all the way to the North Pole and go back in time for a holiday night at Dearborn's Greenfield Village. We'll even take you back to Rochester's Big Bright Light Celebration.
7:30 pm - Great Getaways - Christmas in the Great Lakes Bay Region
There are so many Christmas activities going on in the Great Lakes Bay Region it was a monumental task to show all of them but we are going to try on today's show.
8:00 pm - Holiday Pops with the Flint Symphony Orchestra
Joy, merriment and the holiday spirit abound in this beloved season favorite featuring the Flint Symphony Orchestra with guest conductor, Laura Jackson and the Flint Symphony Chorus.
9:00 pm - Call the Midwife Holiday Special
Join the midwives as they battle snow, ice, power cuts and frozen pipes to provide patient care during the coldest winter in 300 years. Valerie helps a young couple who experience a traumatic birth and Sister Julienne tries to reunite a family.
10:30 pm - Great Getaways - Winter Wonderland
We have had the opportunity to go to a lot of great places and see some great winter scenery. We decided it was time to put our favorites together in one show.