Thursday, June 4 | Q-TV Summer Pledge Drive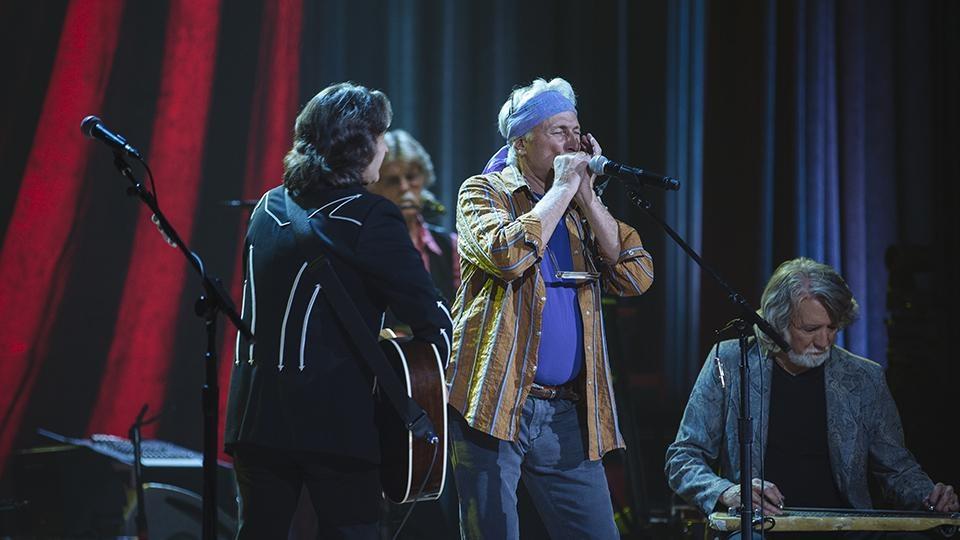 Q-TV
Noon - Julia Child: Best Bites
Chefs and celebrities share personal insights as they screen Julia Child's most-beloved episodes.
8 pm - Nitty Gritty Dirt Band: 50 Years and Circlin' Back
Vince Gill, Jackson Browne, and more celebrate the groundbreaking band.
9:30 pm - John Denver: Country Boy
Explore the life and legacy of the singer-songwriter and activist.
11 pm - John Fogerty: My 50 Year Trip
The sounds and spirit of 1969 are recreated in this showcase of John Fogerty's musical journey.
Q-TV World
8 am - Africa's Great Civilizations: Origins
Discover the formation of early human societies and the creation of significant cultural and scientific achievements in Africa.
9 am - Africa's Great Civilizations: The Cross and the Crescent
Chart the rise of Christianity and Islam, whose economic and cultural influence stretched from Egypt to Ethiopia.
7 pm - Africa's Great Civilizations: Empires of Gold
Uncovers the complex trade networks and advanced educational institutions that transformed early north and west Africa into wealthy kingdoms.
8:30 pm - Africa's Great Civilizations: Cities
Explore the power of Africa's greatest ancient cities, whose wealth, art, and industry attracted European interest and interaction.
Q-TV Create
Noon - 3 Steps to Incredible Health! with Joel Fuhrman, MD
Joel Fuhrman offers a healthy, effective, and scientifically proven plan for shedding weight quickly.
2 pm - Keto Diet with Dr. Josh Axe
Dr. Josh Axe puts his own fresh spin on this widely successful diet.
3:30 pm - Gutbliss with Dr. Robynne Chutkan
Discover how true health begins in the gut with this groundbreaking guide to digestive wellness.
5 pm - Rick Steves' Guide to Cuba
Rick tours Havana and visits the national park at Vinales.
8 pm - John Sebastian Presents: Folk Rewind
A live reunion of folk singers includes Barry McGuire, Roger McGuinn, and The Chad Mitchell Trio.