Sunday, June 7 | Q-TV Summer Pledge Drive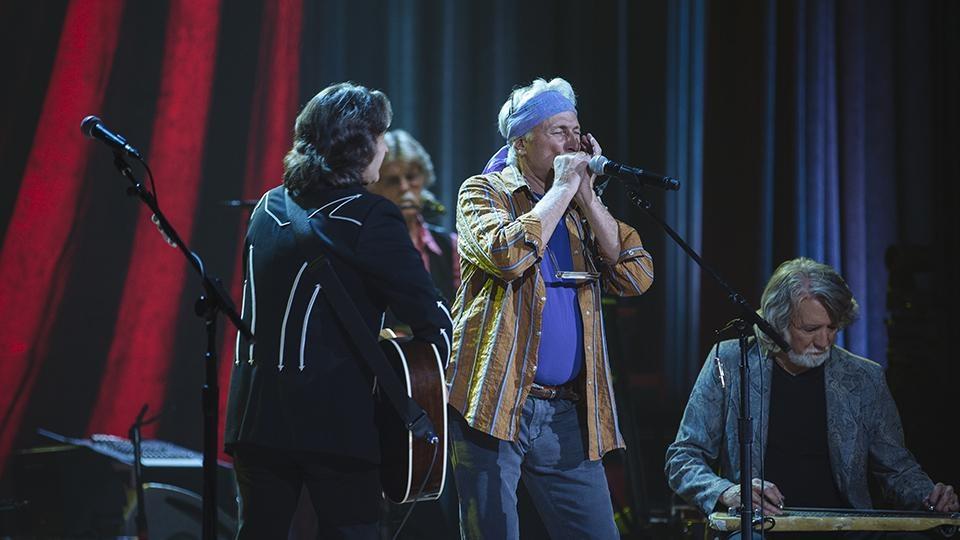 Q-TV
Noon - Dr. Fuhrman's Food As Medicine
Nutrition expert Joel Fuhrman discusses how to use food to help prevent disease and improve health.
2 pm - The Best of The Joy of Painting: Special Edition
Enjoy the painting techniques of Bob Ross as he creates a "Home in the Valley" painting.
3 pm - This Old House: 40th Anniversary Special
Join hosts and cast members to celebrate 40 years of groundbreaking home improvement.
4:30 pm - Red, White, and Rock
Frankie Valli, The Righteous Brothers, Connie Francis, and more celebrate pop oldies music.
7 pm - Soul Legends
Join Pam Grier in a tribute to the greatest soul hits of the '70s and '80s.
9 pm - Nitty Gritty Dirt Band: 50 Years and Circlin' Back
Vince Gill, Jackson Browne, and more celebrate the groundbreaking band.
10:30 pm - Pink Floyd: Live In Vegas
The iconic rock band performs their greatest hits in this legendary 1989 "Night of Wonders" concert.
Q-TV World
9 am - Rise Up: Songs of the Women's Movement
Celebrate the centennial of women's right to vote with performances by Aretha Franklin, Loretta Lynn, Joan Jett, and more.
2:30 pm - Rick Steves: Fascism In Europe
Rick travels back a century to learn how fascism rose and fell in Europe — taking millions of people with it.
4 pm - 3 Steps to Pain-Free Living
Eliminate the root cause of many painful conditions with this easy to follow plan.
5:30 pm - Ken Burns: Country Music
Join host Kathy Mattea to learn more about the making of the epic documentary series by Ken Burns.
7 pm - Aging Backwards 3 with Miranda Esmonde-White
Keep your mind sharp and your body active as using gentle daily movement.
8 pm - Engelbert Humperdinck in Hawaii
The legendary King of Romance croons classic hits and love songs from his 50-year career.
9:30 pm - Brain Secrets with Dr. Michael Merzenich
Dr. Merzenich discusses how to improve and maintain cognitive fitness and deal with aging.
11 pm - Relieving Stress with Yoga with Peggy Cappy
Relieve stress and ease anxiety with yoga and special breathing techniques.
Q-TV Create
Noon - 5 Day Rapid Reset with Dr. Kellyann
Dr. Kellyann's presents a plan to losing weight, gaining energy and reclaiming your joie de vivre.
2 pm - Deepak Chopra: The Spiritual Laws of Success
Explore how understanding our true nature can lead to a sense of well-being and good health.
4 pm - Change Your Brain, Heal Your Mind with Daniel Amen, MD
Discover practical steps to help you feel happier, sharper, and more in control.
Q-TV Kids
8 pm - 8 Days: To the Moon and Back
The first moon landing is recreated with mission audio, astronaut conversations, footage, and CGI.