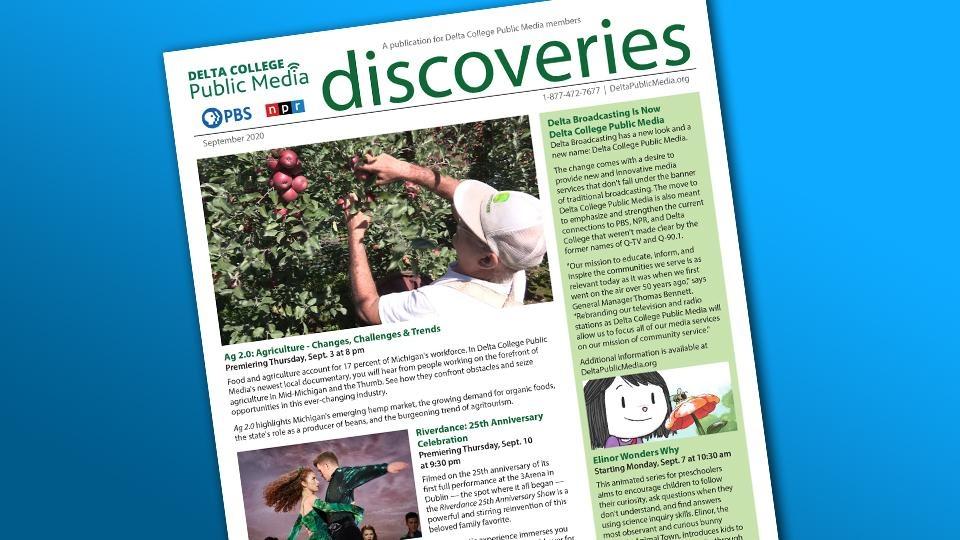 Any one-time donation of $50 or more or ongoing donation of $5 or more gets you 12 issues of our Discoveries Newsletter.
Each issue contains the full Delta College Public Media primetime schedule for the month, along with highlights of programs and events.
The print version is in black and white and comes to your house each month. The online version is in full color and comes with expanded schedules covering all four of our TV channels.